The KWS Ivory Burn – A Sneak Peek of Our Drone Footage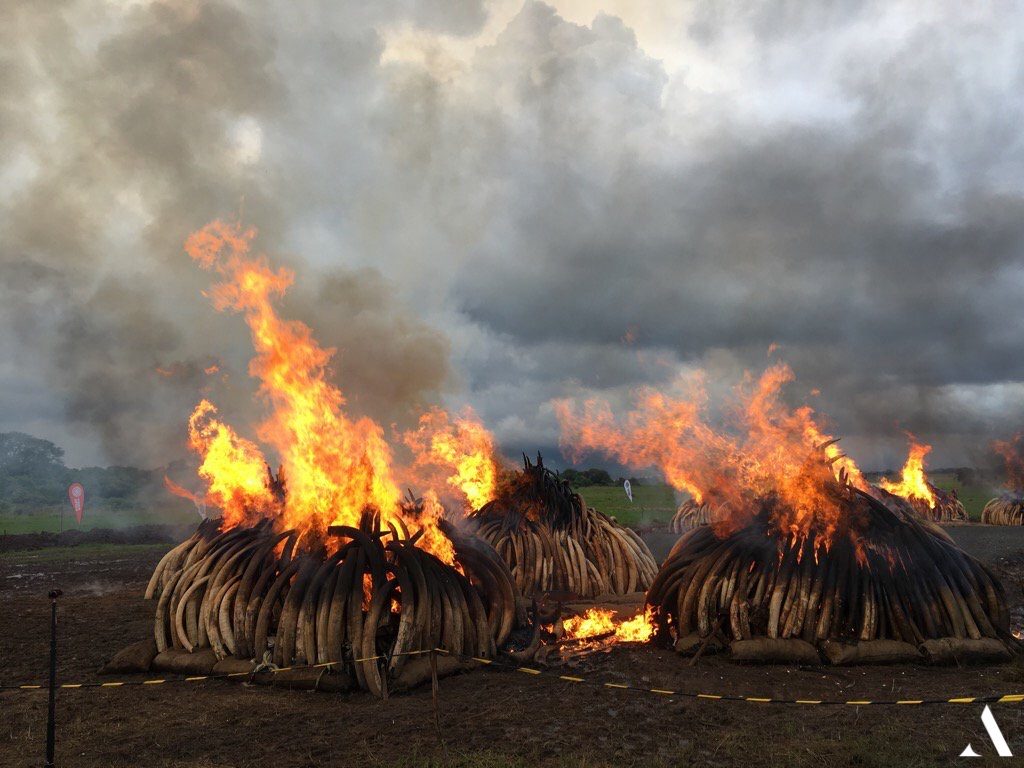 On Saturday, April 30, 2016 the Anthropocene team was in Nairobi National Park among African officials, celebrities and passionate citizens to document the burning of the largest stockpile of elephant ivory and rhino horn in history. We are deeply grateful to the Kenya Wildlife Service, Kenya Film Commission and the High Commission of Canada for their efforts to help make our shoot successful, and for granting us drone access to capture aerial footage of the epic event.
105 tons of elephant ivory and rhino horn – worth well over 100 million dollars – were piled high and set ablaze as a powerful statement against the slaughter of these magnificent creatures and the trading, illegal or otherwise, of ivory and rhino horn as commodities. "Ivory belongs to elephants," stated Dr. Winnie Kiiru from Stop Ivory, a key partner in the event. The ivory burn and what it represents will form a key part of all aspects of The Anthropocene Project.