Charting Canada's troubled waters: Where the danger lies for watersheds across the country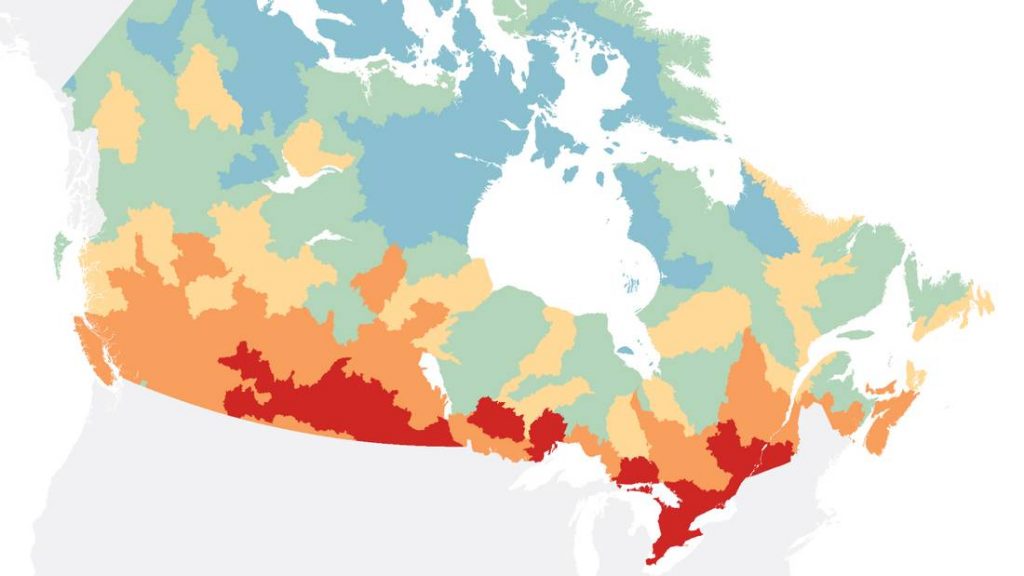 By Ivan Semeniuk | The Globe and Mail
With a mere 0.5 per cent of the world's population, Canada has jurisdiction over 20 per cent of the global water supply – a vast and valuable resource that is largely taken for granted by those who depend on it.
Yet, according to the first national assessment of Canada's freshwater ecosystems in decades, there is plenty of cause for concern. Each of the country's 25 major watersheds is facing multiple environmental threats, while the data needed to track changes and guide policy makers are surprisingly inaccessible or simply non-existent.
"We don't know the facts," said David Miller, president of World Wildlife Fund-Canada, the environmental advocacy organization that conducted the assessment. "It's a recipe for inaction."
Continue reading this article on The Globe and Mail.