Human activity blamed for increase in right whale deaths: report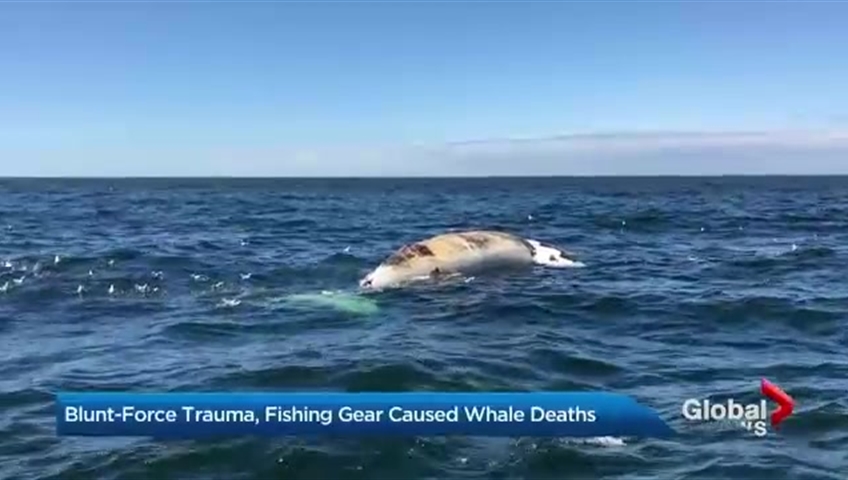 By Canadian Press | Global News
CHARLOTTETOWN – Analysis of six endangered North Atlantic right whales found dead since June in the Gulf of St. Lawrence suggests four were struck by ships and one died caught in fishing gear, says a report released Thursday.
The sixth was too decomposed to be sure. Preliminary findings of a seventh carcass assessed after the others and not included in the report indicate it too was caught in snow crab fishing lines, said co-author Pierre-Yves Daoust of the Atlantic Veterinary College.
Continue reading on Global News.