This Machine Just Started Sucking CO2 Out Of The Air To Save Us From Climate Change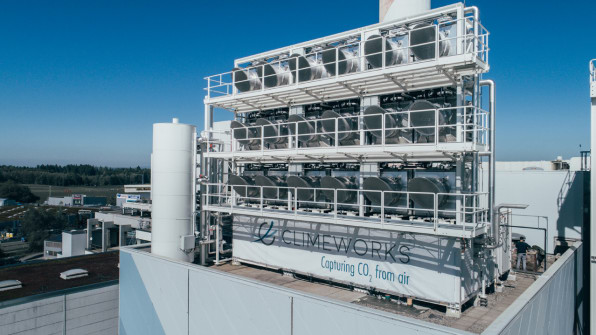 By Adele Peters | Fast Company
Sitting on top of a waste incineration facility near Zurich, a new carbon capture plant is now sucking CO2 out of the air to sell to its first customer. The plant, which opened on May 31, is the first commercial enterprise of its kind. By midcentury, the startup behind it–Climeworks–believes we will need hundreds of thousands more.
To have a chance of keeping the global temperature from rising more than two degrees Celsius, the limit set by the Paris agreement, it's likely that shifting to a low-carbon economy won't be enough.
Continue reading on Fast Company.