'It's hard at this particular moment to be optimistic' – Edward Burtynsky on the future of the planet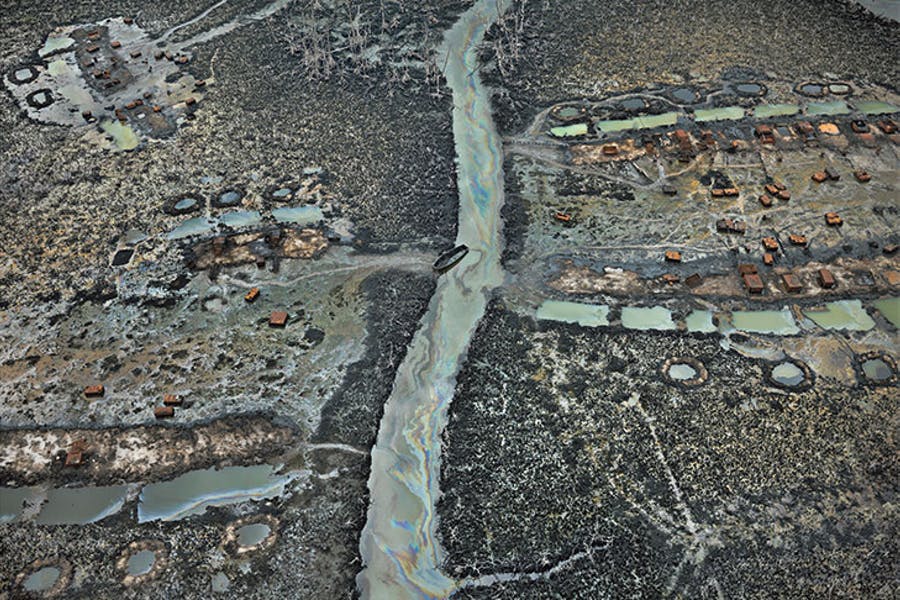 By Fatema Ahmed | Apollo Magazine
The Canadian photographer talks to Fatema Ahmed about The Anthropocene Project – two exhibitions, a film and a book exploring man's effect on Earth and capturing the spirit of what some scientists consider to be a new geological epoch.
When did you become interested in the Anthropocene, and how did this project with the film-makers Jennifer Baichwal and Nicholas de Pencier come about?
In 2010 or even earlier I was in a National Geographic article about the Anthropocene, which was where I first heard the word – the whole magazine was devoted to water. And then Jennifer said, hey, what about making it a better-known word, because the word packs a lot of ideas into it? One of the core ideas is the existential threat to not only humans, but all other life forms on the planet. The Anthropocene doesn't necessarily have to end in a negative way – we both agreed at the time that we shouldn't paint this as the end of the world as we know it. It could be an epoch with a reasonable outcome if we can get our act together, or it could be a terrible one. We wanted to keep that open-endedness in all our thinking in the design of the project.
Can you explain the different elements that make up the project?
From the outset, we knew that it would be an exhibition, that it would be a book and it would be a film, because that's what we did with Watermark[2013]. The new thing we added was that whereas before I was brought into [Baichwal's and de Pencier's] world of film, this time I'm bringing them into the world of art, the museum world. They've done some museum work in the past, but now it's going to be a much more engaged stage for them, with video installations. We've also worked with augmented reality and a lot on virtual reality.
Read the full interview here.