Anthropocene offers stunning and scary glances at the large-scale changes humanity has made to the planet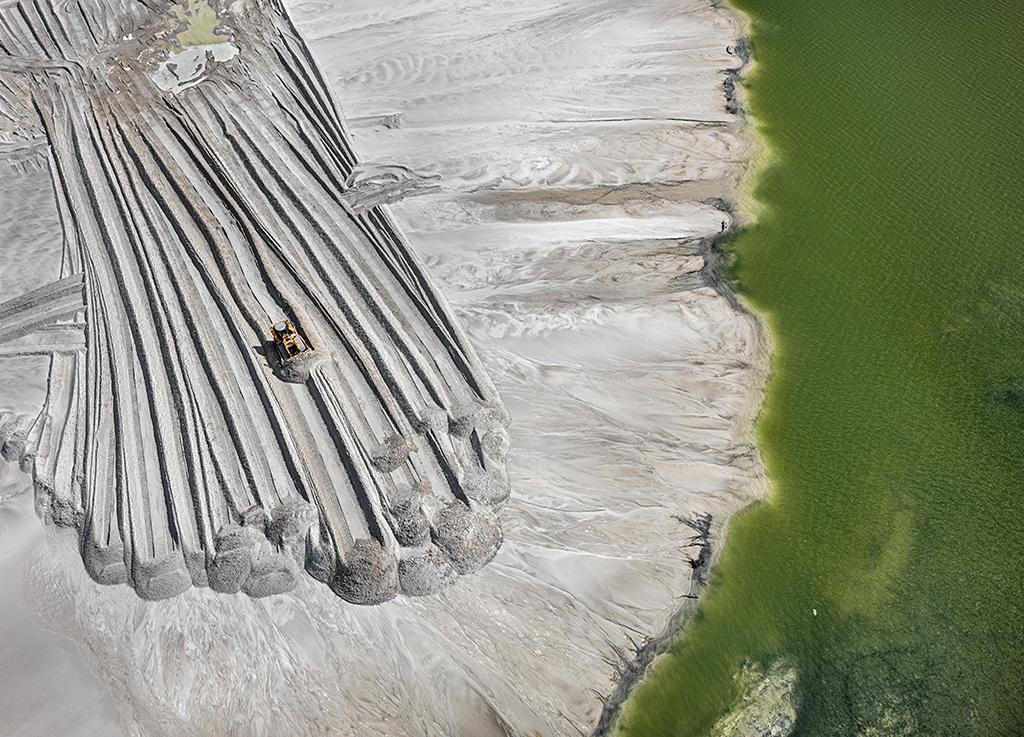 By Chris Knight | National Post
★★★★
Who knew the end of the world could be so beautiful? The latest eco-doc from Jennifer Baichwal (Manufactured Landscapes, Watermark), co-directed by Edward Burtynsky and Nicholas de Pencier, shows viewers some of the large-scale changes we are making to the planet. Like the second sunrise of a hydrogen bomb, they are equal parts stunning and scary.
Take "Bagger 293," an earth-moving machine working an open-pit coalmine in Germany. Ninety-six metres tall and using 16 megawatts of power, it could scoop up the material needed to build the great pyramid in less than a month. It looks like something out of science-fiction; in fact, you can see one in the background of a shot in TV's Westworld. The mine is expanding, displacing local residents; but it remains a weirdly beautiful sight.
Not all the film's segments are doom-and-gloom. Narrated by Alicia Vikander, Anthropocene: The Human Epoch visits an electric-car-battery plant in Michigan, and delivers a time-lapse trip through the 57-kilometre Gotthard Base Tunnel in Switzerland, which will reduce the dangers and pollution of trucking freight along mountain roads. The film opens and closes in Kenya's Nairobi National Park, where mammoth mounds of elephant tusks are set ablaze to stop them being sold on the black market.
Read the full article here.