Edward Burtynsky – An earthen canvas.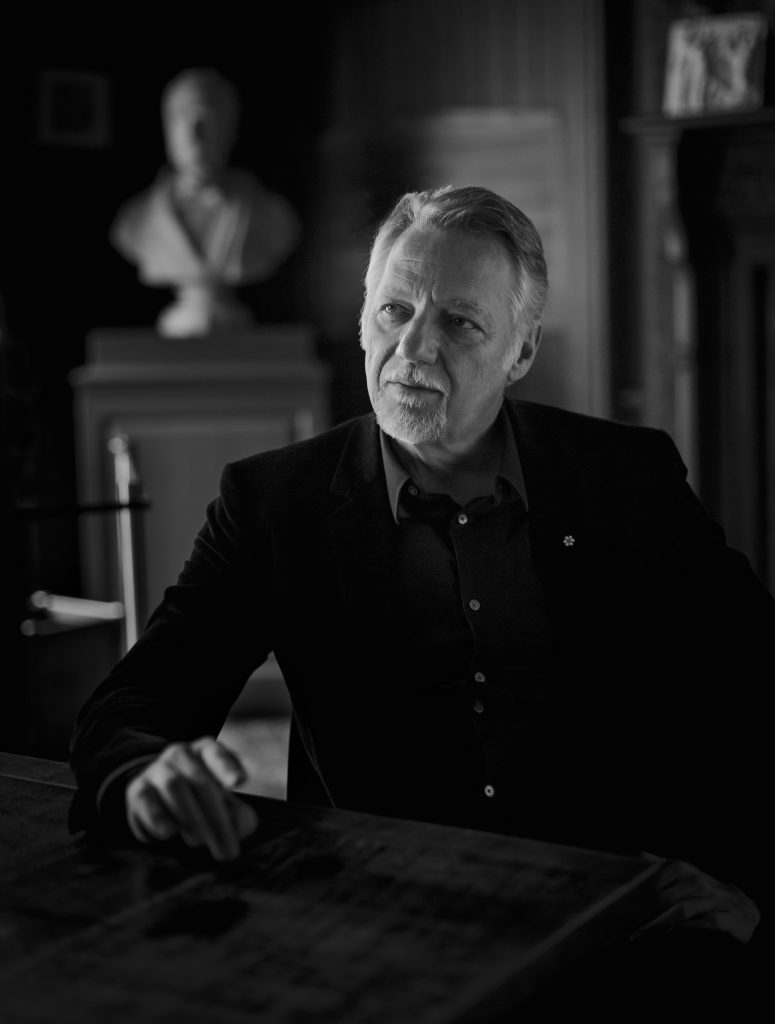 By Deirdre Kelly | Nuvo Magazine

Edward Burtynsky has made his name standing behind the lens. But today he is out front and in focus as the man who would save us from ourselves. It's mid-morning at the Art Gallery of Ontario (AGO) and as the Canadian master photographer strolls through The Anthropocene Project, the acclaimed multidisciplinary exhibition combining large-scale resource extraction images, scientific research, and immersive media, he is recognized by several gallery-goers, who rush over to take his picture. They close in when Burtynsky pauses by a 10-by-20-foot high-resolution mural of a pristine coral bed in Indonesia's Komodo National Park, one of thousands of images he has made of at-risk ecosystems in a 35-year career documenting the beauty and the brutality of the industrial footprint.
Silhouetted against one of his artworks, Burtynsky's black suit contrasts sharply with the faded abstract-expressionist colour burst that makes the print look more like a Jackson Pollock painting than a call to action. And he makes no apologies for it. "Aesthetics is still one of the most powerful tools at the disposal of a visual artist," the 63-year-old Burtynsky says. "Not to engage in a powerfully visual way with the image seems to go in an opposite direction."
Read the full article here.