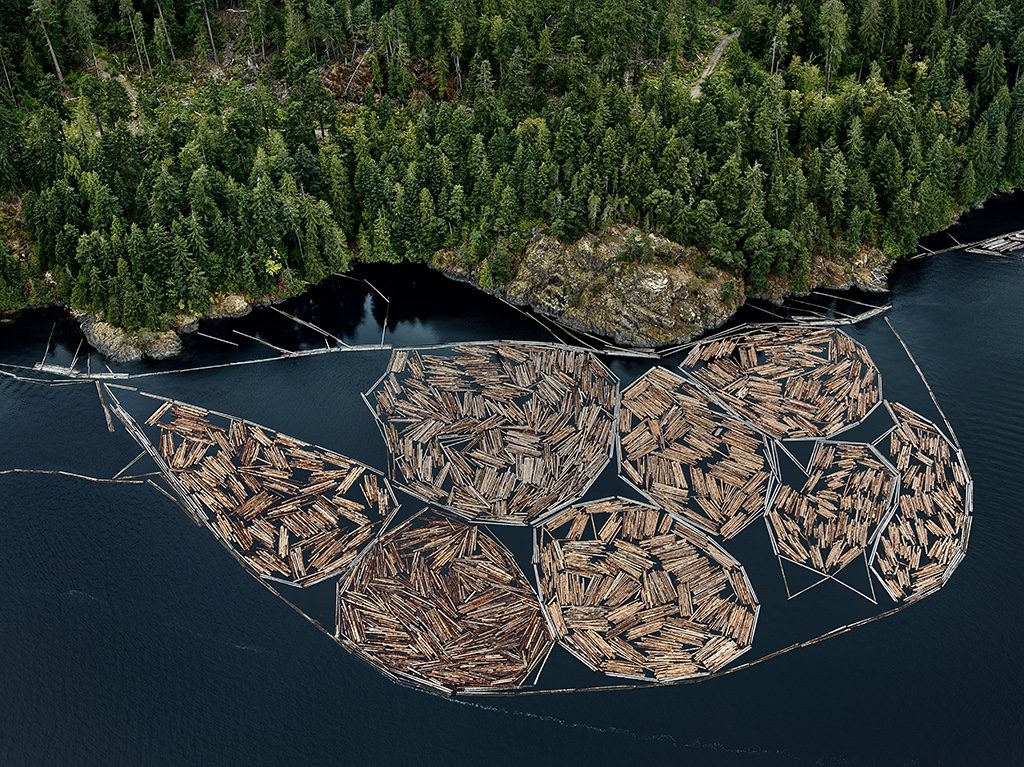 By Bel Jacobs | HowNow Magazine
In face of current environmental events, debate around whether or not mankind now exists in the Anthropocene  – an epoch in which human are the single most defining force on the planet and introduced in 2000 by chemist and Nobel Prize winner Paul Jozef Crutzen- seems to akin to re-arranging shells on the beach before a tidal wave. From carbon dioxide emissions to rising sea levels, human impact is undeniable and, almost always, devastating. 
There is no uncertainty about the moniker for the pointedly named Anthropocene Project. Documentary makers Nicholas de Pencier and Jennifer Baichwal and photographer Edward Burtynsky have travelled the world, filming the effects that mankind has had on the planet to create a multi-media project that includes a lavish Steidl art book, a gut-wrenching documentary film, an educational programme and Burtynsky's devastating high resolution murals.
Canadian-born Burtynsky has form in capturing the monumental on film. For over 35 years, he has documented sweeping views of nature drastically altered by human industry. His work occupies the conflicting realms of visual beauty and environmental destruction. "It's important to me that my pictures are attractive," Burtynsky told the British Journal of Photography. "But beneath the surface there's always a bigger, deeper environmental issue."
Terraforming of the earth through mining, urbanisation, industrialisation and agriculture; the proliferation of dams and the pollution of waterways; the acidification of oceans due to climate change; the pervasive presence of the so-called techno fossils, persistent human materials such as concrete, aluminium and, of course, plastic; unprecedented rates of deforestation and species extinction: the scars humans have left on earth will last long after we have gone.
Read the full article here.