The Artist Capturing How Industry is Transforming the Natural World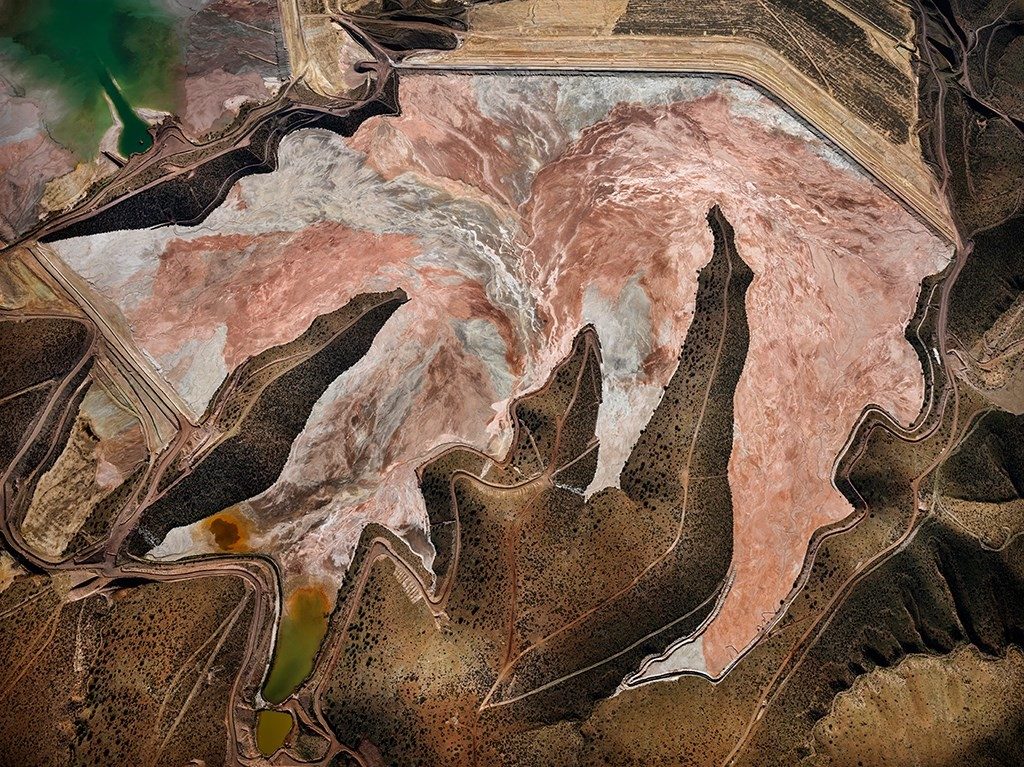 By Alexander Hawkins | AnOther Magazine
"Beauty" is not a word Edward Burtynsky wants associated with his large-format photographs of breathtaking industrial landscapes. Nevertheless, the Canadian photographer has been accused of aestheticising disaster. For almost 40 years, Burtynsky's unsettling work has taken a bird's-eye-view on how industry is spectacularly transforming nature, and our world. His interest, he insists, is not in capturing some terrible beauty, but rather, documenting reality in a visually compelling way.
From a distance, the rough-hewn tiers of marble quarries, the ravaged patchwork of deforested land and the vivid strata of open-pit copper mines appear strangely alluring. The tension between the dramatic pull of Burtynsky's photographs and the controversy of what they capture is the very contradiction that makes his work so gripping. These sites, where mass human consumption exacts its most devastating impact on the planet, have rarely, if ever, been shown in such a sublime light. It is sometimes hard to look at, but Burtynsky makes it even harder to look away.
Read the full article here.