"ANTHROPOCENE: THE HUMAN EPOCH" – CHUCK: HIGHLY RECOMMENDS – PAM: HIGHLY RECOMMENDS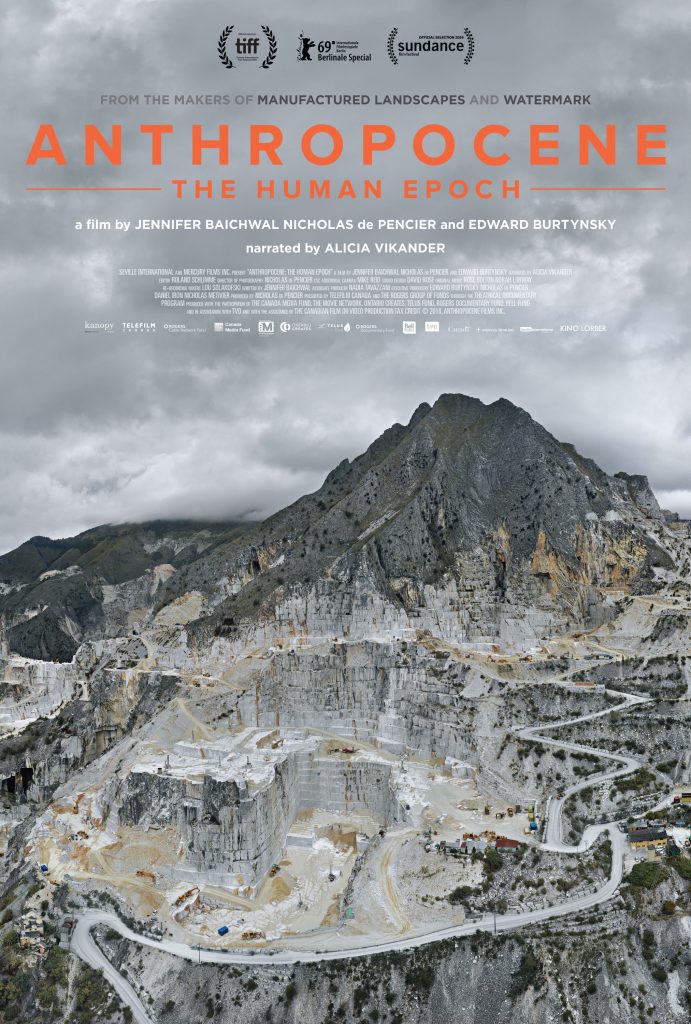 Filmmakers travel to six continents and 20 countries to document the impact humans have made on the planet.
Chuck says:
A visually stunning and alarming film that travels around the world to bear witness to the many environmental crimes man has inflicted on the planet over the last century. From Chile to Siberia, Houston to Italy and beyond, the filmmakers vividly bring to the big screen sights of massive oil refineries that stretch for miles, incredible industrial excavations that have wiped out villages and 30 acre landfills, all of which are rendered with startling clarity.  Rarely has a film about the end of the world looked as beautiful as this as directors Jennifer Baichwal and Edward Burtynsky utilize the widescreen format to brilliant effect, starkly capturing the size and scope of the devastation they capture,  A vital documentary and perhaps the best of the year.
Read what Pam has to say here.