Show, don't tell Beautiful environmental documentary opts for powerful visuals over facts and figures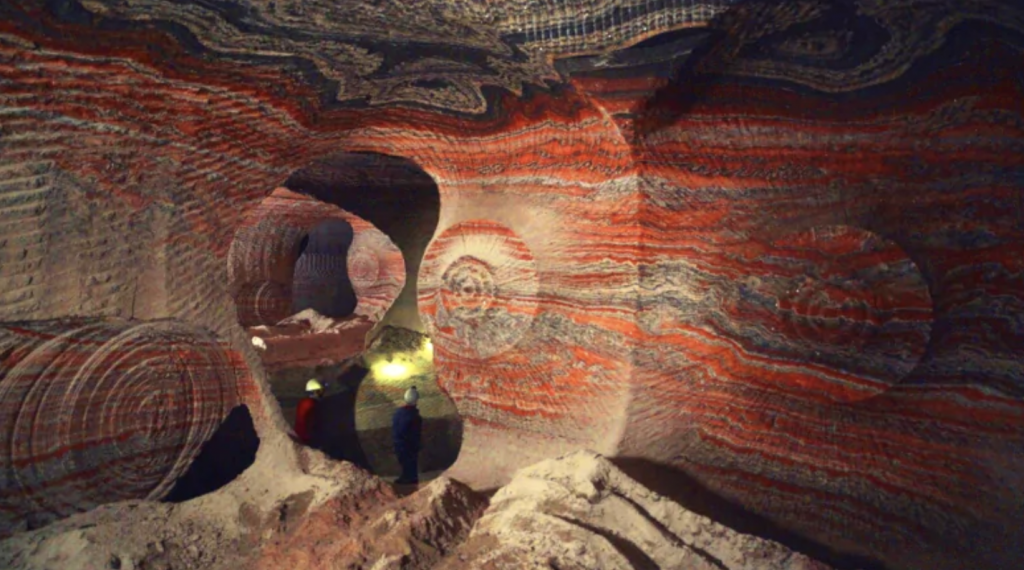 By Alison Gilmor | Winnipeg Free Press
The saturated colours, the rhythmic patterns, the sublime scale: Seen through the estheticizing lens of Canadian photographer Edward Burtynsky, open-pit mines, mineral evaporation ponds and oil refineries take on a strange dystopian beauty.
It's disturbing that environmental devastation should be so stunning, but that's the controversial paradox at the centre of the documentary collaborations between Burtynsky and filmmaker Jennifer Baichwal.
Building on the thematic concerns and technical achievements of Manufactured Landscapes (2006) and Watermark (2013), the final entry in their environmentalist trilogy (with contributing cinematographer and producer Nicholas de Pencier) gives extraordinary visual expression to the growing scientific consensus that we are living in the Anthropocene epoch, in which human activity is transforming the Earth's geology and ecosystems more rapidly and radically than all natural processes combined.
Anthropocene is an advocacy doc that plays like an arthouse doc. Alicia Vikander (Tomb Raider) has been brought in as the celebrity narrator, but her words are sparse. While the filmmakers use some Al Gore-style facts and stats, their argument is conveyed primarily through visual means.
Read the full article here.