Toronto Film Critics name Anthropocene the year's best Canadian film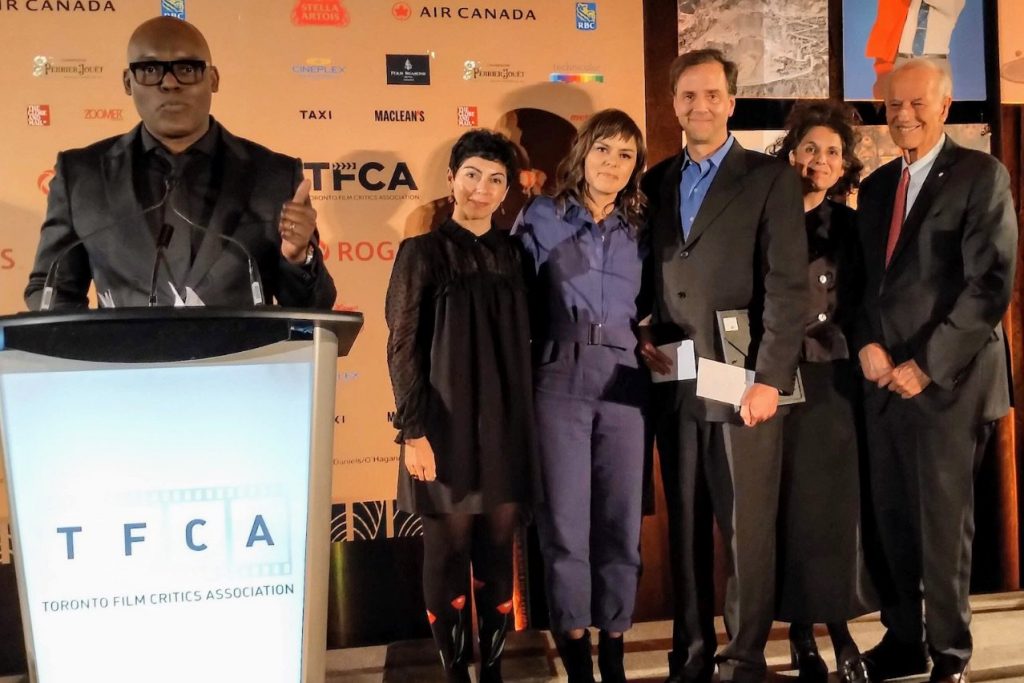 By Norm Wilner | NOW Toronto
But co-directors Jennifer Baichwal and Nicholas de Pencier surprised the room by giving away the $100,000 cash prize
The Toronto Film Critics Association awarded Anthropocene: The Human Epoch the Rogers best Canadian film award – and a cash prize of $100,000 – last night. It's a despairing documentary about humanity's devastation of the natural world, but Jennifer Baichwal and Nicholas de Pencier – who co-directed the film with photographer Edward Burtynsky – made a very optimistic move.
Having won the TFCA's top award twice before, for their previous Burtynsky collaborations Manufactured Landscapes and Watermark (which claimed the TFCA's second $100,000 purse in 2014), Baichwal and de Pencier announced they would not be accepting the prize money this time, instead dividing it into thirds and donating it to the young directors of the other nominated films, Sofia Bohdanowicz (Maison Du Bonheur) and Sadaf Foroughi (Ava), and to TIFF's Share Her Journey project, for which Baichwal is an ambassador.
Read the full article here.