Do the World's Three Remaining Northern White Rhinos Have a Future?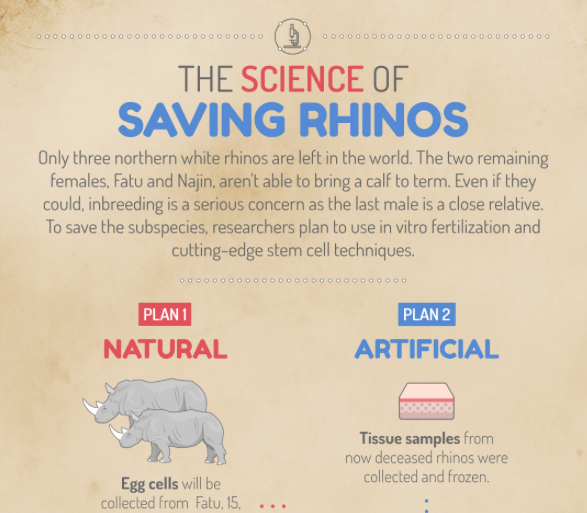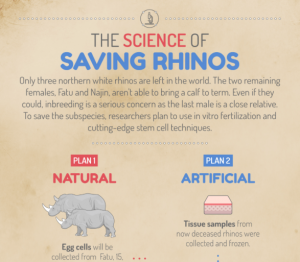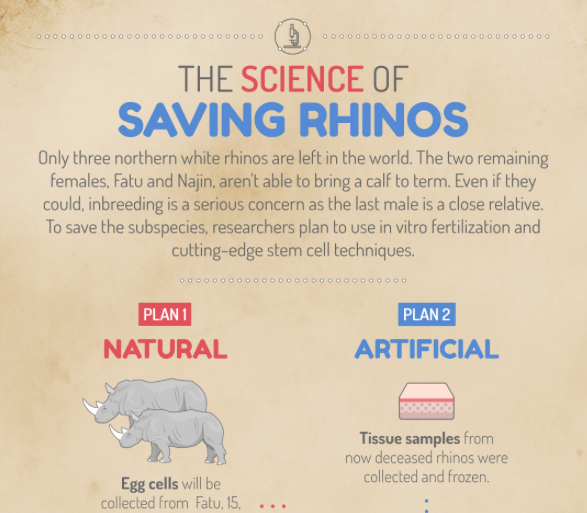 By Rachel Nuwer | PBS NatureNOW | July 28, 2016
Sudan is the last of his kind on Earth. He just looks like a rhino. But as his keeper will quickly inform you, he is one of just three northern white rhinos remaining on the planet. The other two, a mother-daughter pair named Najin and Fatu, are unable to bear young. In addition to being the last male, Sudan is the only northern white rhino to know what it is like to live in the wild.
Sudan's demeanor says nothing of the symbolic weight we humans place on his broad, craggy shoulders. When I met him in April at Ol Pejeta Conservancy, his gated home in Kenya, he was munching absentmindedly on a pile of hay. He barely registered the wonder-eyed visitors, alone or in groups of two or three, approached him for photographs. I waited in line and took my turn. Placing a hand on his expansive back, his skin was reminiscent of tree bark. I turned and smiled awkwardly for the camera, unsure whether this should be a celebratory or somber moment. It was hard, after all, not to think of the finality of oblivion in the presence of this placid, blissfully unconcerned creature.
Continue reading on PBS NatureNOW.