Arctic stronghold of world's seeds flooded after permafrost melts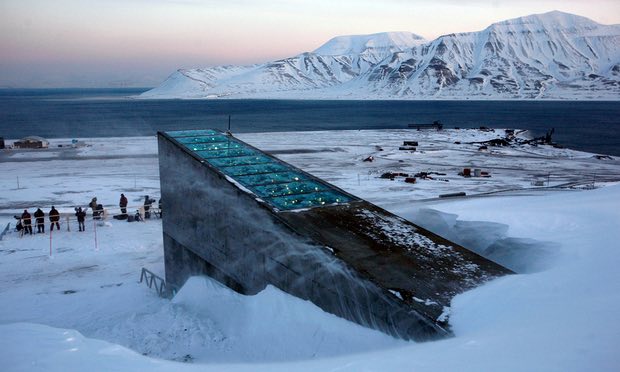 By Damian Carrington | The Guardian
It was designed as an impregnable deep-freeze to protect the world's most precious seeds from any global disaster and ensure humanity's food supply forever. But the Global Seed Vault, buried in a mountain deep inside the Arctic circle, has been breached after global warming produced extraordinary temperatures over the winter, sending meltwater gushing into the entrance tunnel.
The vault is on the Norwegian island of Spitsbergen and contains almost a million packets of seeds, each a variety of an important food crop. When it was opened in 2008, the deep permafrost through which the vault was sunk was expected to provide "failsafe" protection against "the challenge of natural or man-made disasters".
Continue reading on The Guardian.