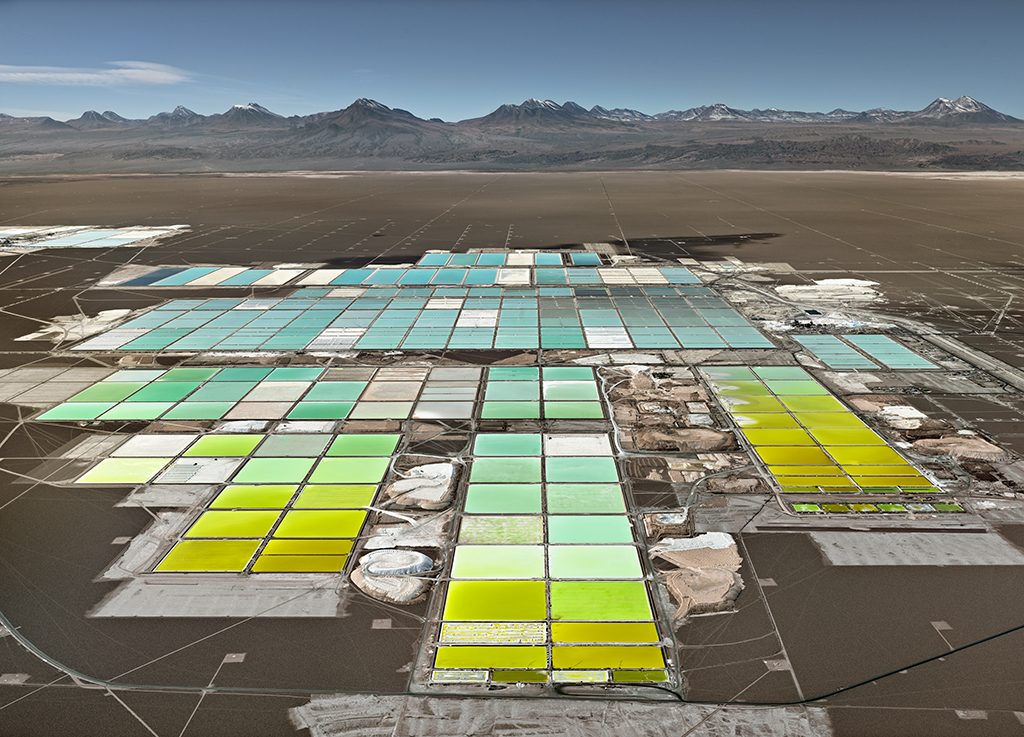 By Edward Burtynsky
As we get closer to the launch of the The Anthropocene Project it's important to acknowledge some of the positive stories that we've documented in the last few years, which have the potential to set us up for #AGoodAnthropocene.
But in the face of inevitable human influence on the Earth, what does #AGoodAnthropocene mean? It means a move towards sustainable solutions. It means actively reducing environmental pollution and degradation. It means a global, collective effort to live consciously and responsibly. The list goes on.
In #AGoodAnthropocene I, along with Jennifer Baichwal and Nicholas de Pencier, am trying to exercise and employ creativity and passion to address the challenges our planet faces. While much of the work throughout my career has focused on the often irreversible influence our species has had on the Earth, the idea has never been to vilify or blame. Rather, this art has sought to align these landscapes with a more active and engaged awareness around our own implication in these processes.  Likewise, The Anthropocene Project as a whole seeks to both inspire and expand understanding. The shifting of consciousness is the beginning of change.
What we've seen throughout the five year journey of this project is that, in many ways, positive change is already taking place. One example is lithium production, more specifically the SQM mines we photographed and filmed in the Atacama Desert, Chile. A non-fossil resource and a solution for a more sustainable future, this region in Chile contains a whopping 27% of the world's lithium reserve base. We will need it all! Most known for their use in electric vehicles, lithium-ion batteries are a long-lasting energy source found in pacemakers and smartphones, among other cutting edge technologies. Moving forward, lithium power has the potential to significantly reduce our carbon footprint.
Closer to home here in Canada, we have Big Lonely Doug on Vancouver Island. The second-largest Douglas fir tree in the country and approximately 1,000 years old, BLD stands alone in a clearcut at 66 metres tall and 12 metres in circumference. BLD is a stark and powerful symbol of the need to protect our old-growth forests, such as nearby Avatar Grove.
The complementary Anthropocene museum exhibitions open at the Art Gallery of Ontario and National Gallery of Canada on September 28, and ANTHROPOCENE: The Human Epoch makes its World Premiere as a Special Presentation this week at TIFF '18.
Featured image: Lithium Mines #1, Salt Flats, Atacama Desert, Chile 2017 © Edward Burtynsky, courtesy Nicholas Metivier Gallery, Toronto