Anthropocene Examines the Shocking Impact Humans Have on the Earth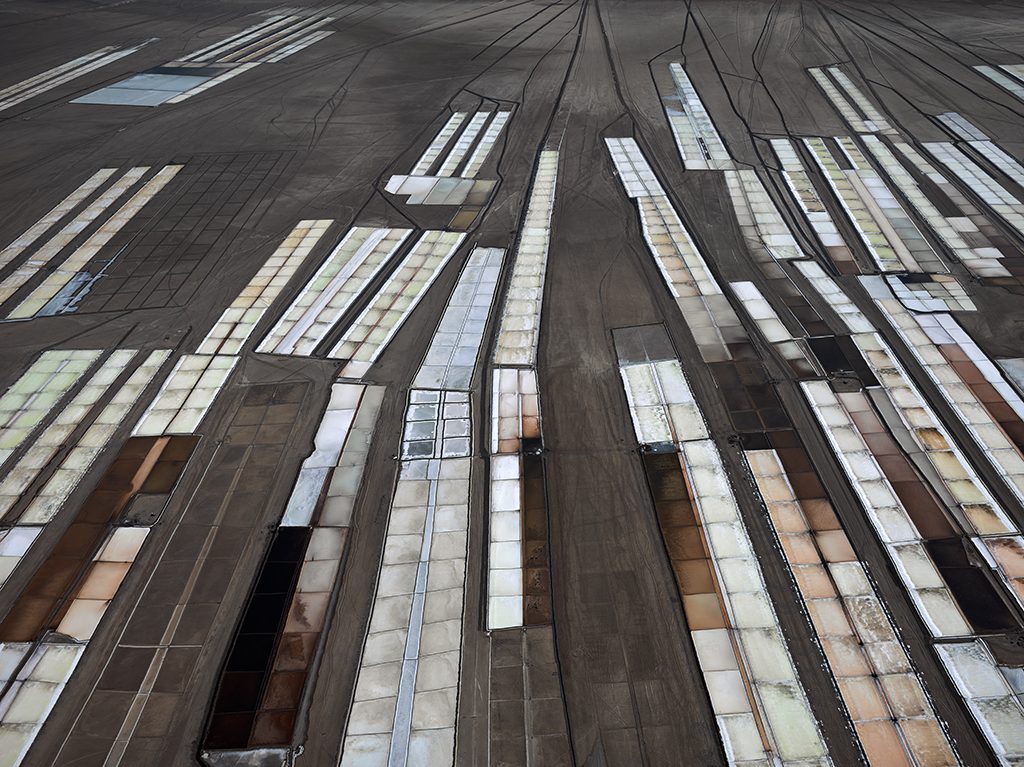 By Truc Nguyen | NUVO Magazine
This month, Anthropocene—a photography and multimedia art exhibition from artists Edward Burtynsky, Jennifer Baichwal, and Nicholas de Pencier—opens simultaneously at the Art Gallery of Ontario and the National Gallery of Canada, the first time the two museums have offered concurrent, complementary shows from the same artists. The Anthropocene Project also encompasses a feature documentary film arriving in theatres next month, a hardcover book from Steidl, and an exhibition of photographs by Burtynsky at the Nicholas Metivier Gallery in Toronto.
An endeavor for which the artists travelled to 46 different locations in 20 countries over the last four years, visiting every continent except Antarctica, the project aims to document and highlight the effect of human activity and industrialization on our planet. "Anthropocene is a word that was coined in 2000 by Paul Crutzen, and it's a word that tries to describe what humans are doing to the planet, that we're shifting the planet into another geological epoch," explains Burtynsky. "Geologists are trying to tell us that we're actually now a planetary force as a species; all of the work, whether it's deforestation, or mining, or quarries, or farming, all of these things are key drivers of tipping us into this other state."
A collaboration between photographer Burtynsky and filmmakers Baichwal and de Pencier, Anthropocene is a follow up to their previous films and creative projects, Manufactured Landscapes (2006) and Watermark (2013). Using both traditional photography processes and newer technology such as augmented reality and satellite imagery, the AGO exhibition showcases sites of human activity and environmental degradation as varied as the burning of a mound of confiscated ivory tusks in Nairobi, a clearcut forest on Vancouver Island, and a potash mine in Russia.
Read the full article here.