DRAMATIC PHOTOS CAPTURE HOW HUMANS HAVE CHANGED THE EARTH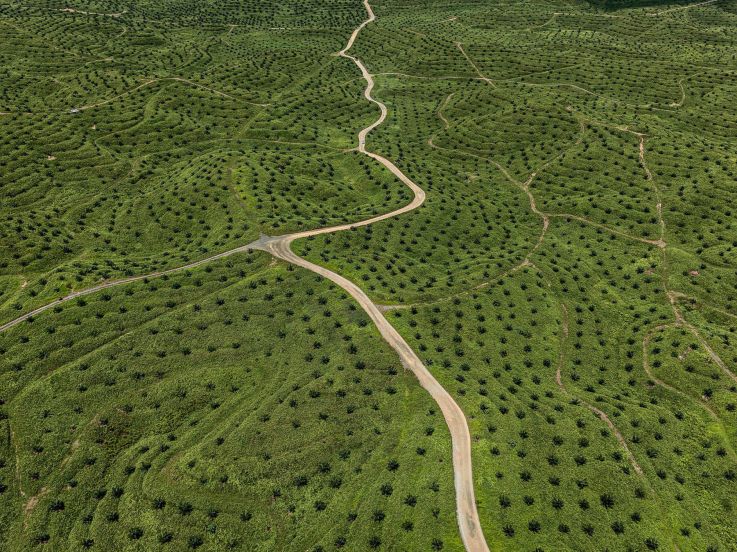 By Peter Carbonera | Newsweek
Anthropocene: The Human Epoch is a documentary film by Edward Burtynsky, Jennifer Baichwal and Nicholas de Pencier that paints a beautiful and terrifying picture of what human beings are doing to the Earth.
Since the early 1980s Burtynsky, a Canadian photographer, has been documenting what he calls "intentional landscapes," the big and lasting marks that human activities like mining and farming are making on the planet. The film is the third collaboration between Burtynsky and documentary filmmakers Baichwal and de Pencier—the first was Manufactured Landscapes (2006) followed by Watermark (2013)—and is a companion to a coffee-table book of large photographs and a touring museum exhibit. The documentary opened in the United States on September 25.
The title comes from a word used by some geologists to describe the period of natural history we are all living in right now. It was popularized by Paul Crutzen, a Dutch Nobel Prize-winning atmospheric chemist who has studied climate change. During the 1980s, Burtynsky says, Crutzen realized, "We as a species have for the first time been such a force on the planet that we have moved it from one geological epoch to another. We have now created a footprint that has left its signature in the future strata of the planet so geologists a million years from now if they dig something up they'll say, 'This is from the anthropocene, when humans on the planet were the dominant species.'"
Read the full article here.