Elizabeth Jacobson reviews Anthropocene: The Human Epoch, film by Jennifer Baichwal, Nicholas de Pencier, and Edward Burtynsky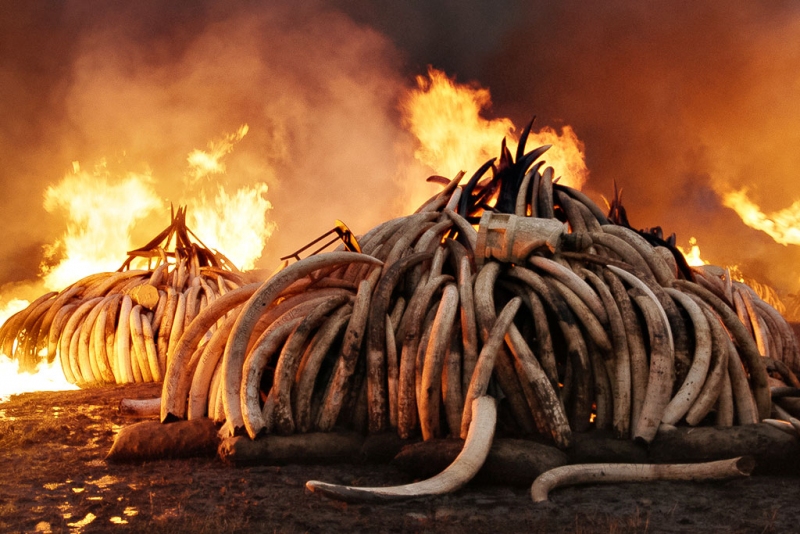 Terrain.org
In Questions, Stephen Hawking notes that in January 2018 the Bulletin of the Atomic Scientists moved the Doomsday Clock forward two minutes to midnight. It's the Journal's measurement of the imminence of catastrophe—military or environmental—facing our planet.
The clock's ticking toward midnight means that the Holocene epoch, which correlates with the expansion and effects of the human species on Earth—including language, written history, technological growth, urban sprawl, all our modern functions—has ended. The Anthropocene epoch has begun, as humans transform the planet and its functions to a greater degree than the totality of all natural systems. In essence, where the Holocene is characterized by the growth of all things human, the Anthropocene is characterized by the destruction and trauma to the planet's ecosystems as a result of human activity. Humans have gone from being participants on Earth to being its dominate feature.
A fascinating and often stunning tour of our species' immense reorganization of the Earth, Anthropocene: The Human Epoch—a new, award-winning documentary by Jennifer Baichwal, Nicholas de Pencier, and Edward Burtynsky—chronicles some of these devastating environmental consequences. It is the third in a trilogy that includes Manufactured Landscapes (2006) and Watermark (2013). By visiting countries around the globe, viewers experience the annihilation of natural landscapes from human exploitation.
Read the full review here.