Edward Burtynsky's Anthropocene premieres at TIFF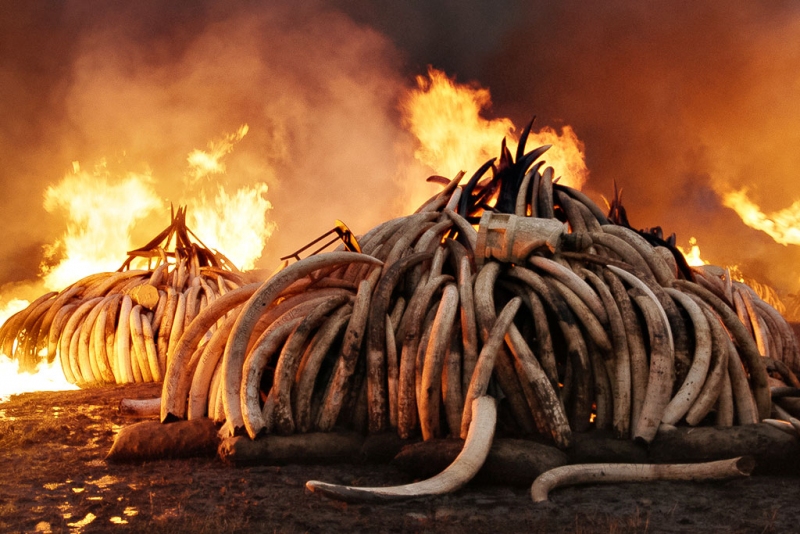 By Jessica Wei | Post City Toronto
The renowned Toronto-based photographer Edward Burtynsky's career has traced the movement of humans on this earth through the industrial footprint we've left on it. Now, his career culminates in his latest work, Anthropocene.
The new multi-disciplinary art, publishing and film project, in collaboration with director Jennifer Baichwal and cinematographer Nicholas de Pencier, encompasses a feature documentary premiering this year at TIFF, exhibitions at the AGO and the National Gallery in Ottawa and a new book.
Burtynsky has had a long and illustrious career tracking the visible ways that industrialization has impacted natural landscapes. He is known for his sweeping aerial shots of mines, quarries, railroads, and other markers of the industrial era. His last documentary, 2013's Watermark, was made in collaboration with Baichwal and  de Pencier, and focused primarily on the changing relationship between humans and the water that runs around us. Like most of Burtynsky's work, it was mesmerizing in its imagery, with surreal shots taken high above Texas plains, at such an altitude as to render water table aquifers into abstract objects resembling cross sections of logs. Through his camera lens, river deltas stretch outwards like barren tree branches, and ponds of phosphor tailings ponds become sample cells on a microscope slide.
Read the full article here.